ERP Software Application Development
Our Major goal to develop ERP applications is that you should not change your requirement as per any external solutions but the applications should work perfectly as per your complete requirement. We provide lean, flexible, ERP applications that are tailored to conform to the way you do business, providing smooth transitions.
We provide you these ERP Application Benefits:
Reduced IT software support requirement
Reduced hardware and servers
Intuitive, configurable system interfaces
Reduction in software training
Customizable open source code
Cost of future innovation is dramatically decreased
Ability to respond to new opportunities increases
ERP applications have taken their right place in the world of critical business applications, but IT is still without the resources to help business owners leverage them. It's now a resource that's too critical to handle.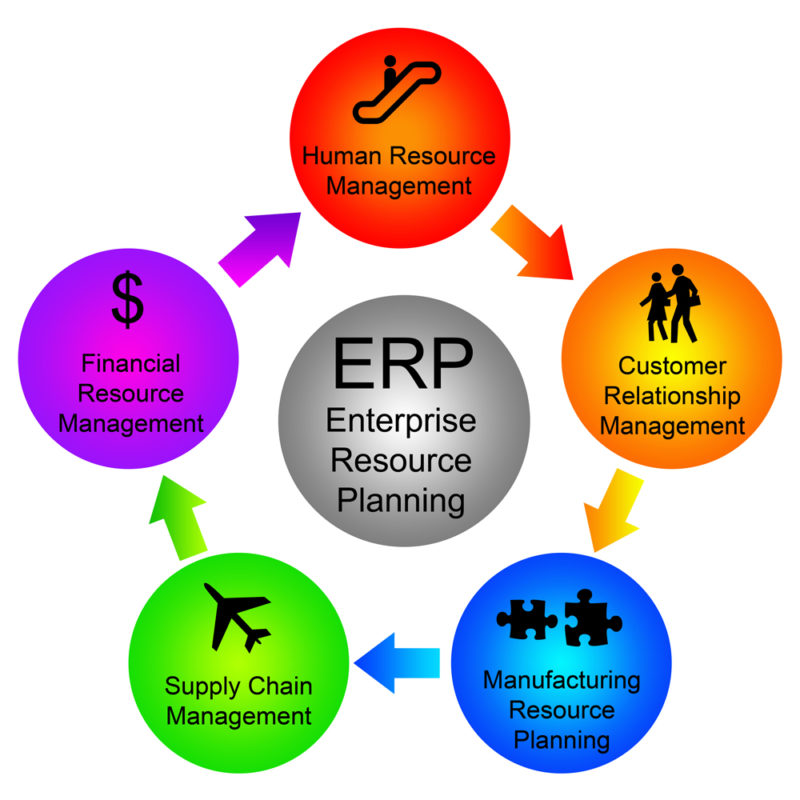 We Focus on the following features to give you the reliable ERP Software
Develop whole application as per your requirement: Your employees will not find confusing fields or functionality which you don't need in your software. Each configurable program will be setup to fit perfectly in your situation.
Customizable open source: Whether we make the modifications or show you how to do it yourself, it's no longer a hassle to change the way your manufacturing software works. We open our source to your team. They can add fields, change report layouts and more, whenever you like.
Scalable: Our software can grow and change as your business needs change. Since we offer a browser based thin client interface, it can easily be extended to multiple locations. A thin client structure also means that updates and changes to a multi-location enterprise are quick and easy.
Model Driven Architecture: Our software was developed using Model Driven Architecture MDA. It allows us to offer a customizable product that can be easily upgraded as technology changes. Your team will not need to rebuild your system every 7-10 years.
Our Solution named as ISOCOM is a huge ERP Application for which we have WON ISO Award as well in year 2008 at European Software Fest. We have developer one huge desktop ERP Application which is for accounting purpose. Over here one can manage their Customer, Quotation, Projects, Invoices, In Payments, Delivery, Return Delivery, Purchase Order, Final Calculation, Materials, Employees, Employees Task, Salary, expenditure etc.
Web application development, Web portal development, E-Commerce solutions, Hire .NET developers, Hire ASP.NET developers, ERP and CRM software development and Maintenance, Offshore India Developer, Outsourced Programming Services.
Some of the key ERP solution modules can list as follows –
Employee Management
Stock and Inventory Management
Supply Chain Management
Production Planning
Project Management
Customer Relationship Management (CRM)
Financial Accounting and Bookkeeping
Data Analysis and Workflow Management
Business Intelligence and Reporting
Document and Workflow Management
Your words of appreciation measure our success
Partners, Awards, Accolades, Recognition Gained By